About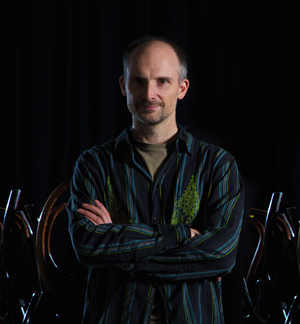 David Leahy is a Kent (UK) based musician and dancer specialising in all things improvised, from Free Improvisation in music to Contact Improvisation in dance. Originally from New Zealand where he trained as a Classical musician, David has since journeyed through celtic, world, and Jazz music, before focusing his energy on free improvised music and inter-disciplinary arts collaboration. He now maintains a duel practice working in the UK and internationally as a soloist and performer (music, dance and combined) / dance accompanist / composer / conductor and facilitator.
He has produced his own work as well as in collaboration with others. Notable ongoing relationships with individuals and institutions include ; London Improvisers Orchestra, Wuppertal Improvisers Orchestra, and Improvisers on the European free improvised music scene. Fevered Sleep (Theatre Company), London Contact Improvisers, Trinity Laban, Greenwich Dance Agency, Underscores in London,
Slap, Tina Krasevec, Hagit Yakari, Daun Ensemble, Deirdre Starr, Angeline Conaghan of Groundswell Arts.
In 2016, David was awarded a three year scholarship at the University of Westminster, to complete a practice-based PhD looking at a model of musical spatialization for the performance of free improvised music. For information about this go to the Musicians in Space research pages
"You are the dancing - double bass Meister"
(Barre Phillips, August 2011)
"the music by David Leahy is inspired"
(Ronnie Haydon, Stage review of Dusk 17/11/14)
"Leahy's section was the most dynamic,
impressive in its physical abandon"
(Martin Longley, The Independant Jan 2006)